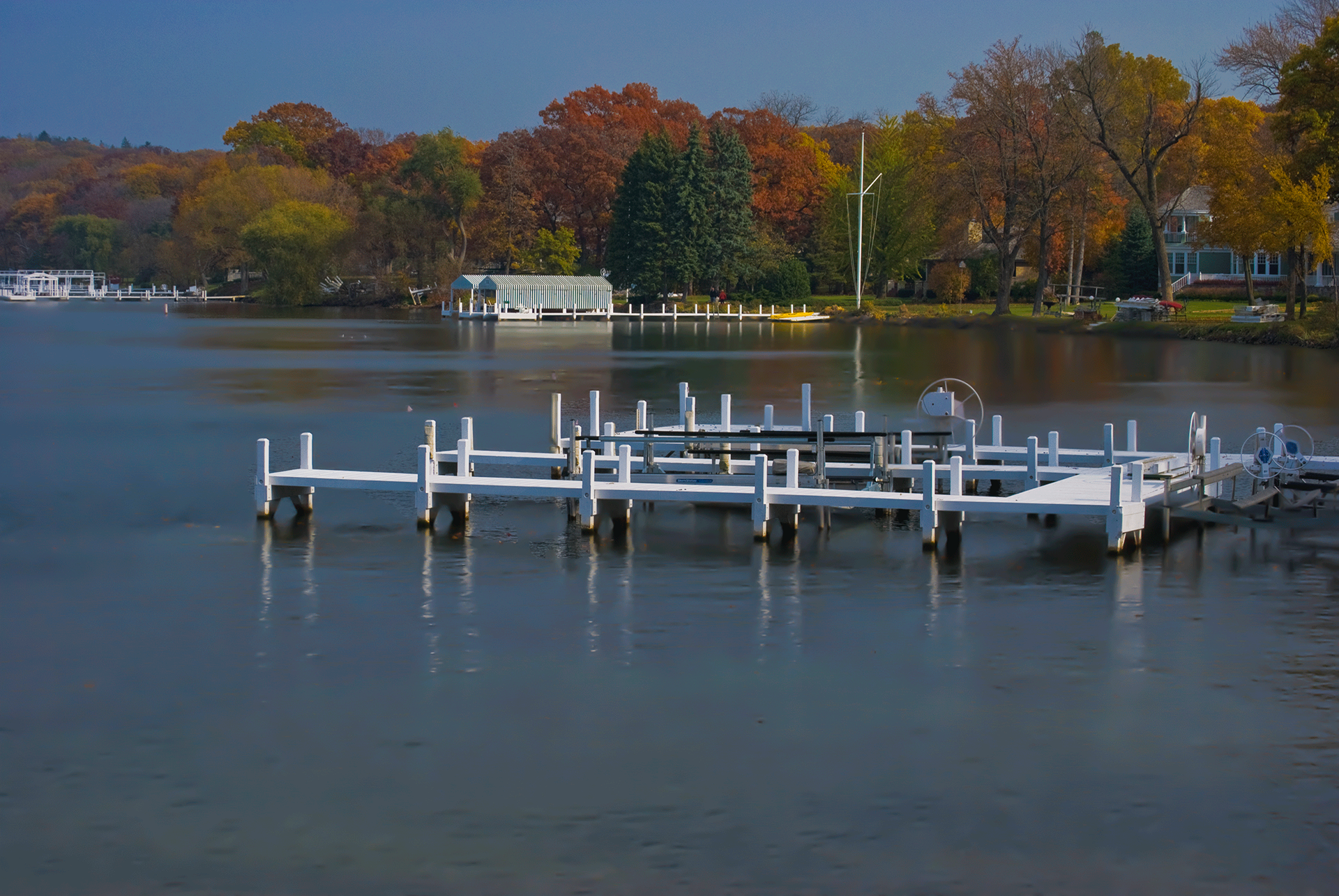 Lake Geneva is a resort city on Geneva Lake in southeastern Wisconsin. The lakeside Shore Path is dotted with Gilded Age mansions, many built by wealthy Chicagoans. In 1968, Hugh
Hefner built his first Playboy resort in Lake Geneva. The club closed in 1981 and in 1982 was converted into the Americana Resort, and in 1993 to the present Grand Geneva Resort.  Geneva Lake is a body of freshwater in southeastern Wisconsin. On its shores are the city of  Lake Geneva, and the villages of Fontana-on-Geneva-Lake, and Williams Bay.
The lake covers an area of approximately 8.14 square miles (21.1 km2), has a maximum  length of 7.5 miles (12 km), mean depth of 62.7 feet (19.1 m) and a maximum depth of 144 feet (44 m). Geologists believe that it is a filled-in kettle formed from a receding glacier.
Prior to the civil war, Lake Geneva was on the reverse route to the Great Lake ports for slaves escaping from Southern Illinois and Eastern Kentucky. After the war, the town became a resort for the wealthy Chicago families. These families began construction of the many mansions on the lake, and Lake Geneva became known as the Newport (RI) of the West. Visitors included Mary Todd Lincoln and Generals Sherman and Sheridan. The Chicago Fire of 1871 caused many Chicago families to move to their summer homes on the lake while the city was rebuilt. The construction and maintenance of these mansions, as well as household employment, developed a separate industry in the town adding to the milling, furniture, wagon and typewriter manufacturing enterprises. After arrival of the railroad, thousands of tons of Lake Geneva ice were shipped each year to the Chicago market, until the beginning of World War II.